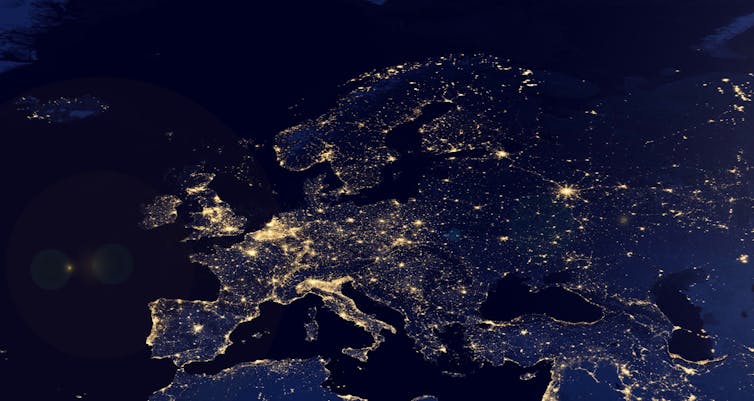 Oliver Heidrich, Newcastle University and Diana Reckien, University of Twente
Around the world, cities endeavour to cut greenhouse gas emissions, while adapting to the threats – and opportunities – presented by climate change. It's no easy task, but the first step is to make a plan outlining how to meet the targets set out in the Paris Agreement, and help limit the world's mean temperature rise to less than two degrees Celsius above pre-industrial levels.
About 74% of Europe's population lives in cities, and urban settlements account for 60-80% of carbon emissions – so it makes sense to plan at an urban level. Working to meet carbon reduction targets can also reduce local pollution and increase energy efficiency – which benefits both businesses and residents.
But it's just as important for cities to adapt to climate change – even if the human race were to cut emissions entirely, we would still be facing the extreme effects of climate change for decades to come, because of the increased carbon input that has already taken place since the industrial revolution.
In the most comprehensive survey to date, we collaborated with 30 researchers across Europe to investigate the availability and content of local climate plans for 885 European cities, across all 28 EU member states. The inventory provides a big-picture overview of where EU cities stand, in terms of mitigating and adapting to climate change. Continue reading →