By Elysia Marrs and Elayna Hugh – Jones
#1 "Meal plan, meal plan, meal plan!"
Picture this, it's 6pm on a Thursday, you're just back from a long day of lectures, you're hangry as hell and those birds-eye potato waffles are calling your name…but trust me, there is a whole world of foods and flavours at your disposal if you just meal plan! As Iona Gannon, 2nd year nutrition student swears by, "an extra 30 minutes spent planning at the weekend will save you so much time and money, even just three speedy meals a week and you will thank yourself". You never know, you might even be the next Gordan Ramsey, minus the raging temper hopefully!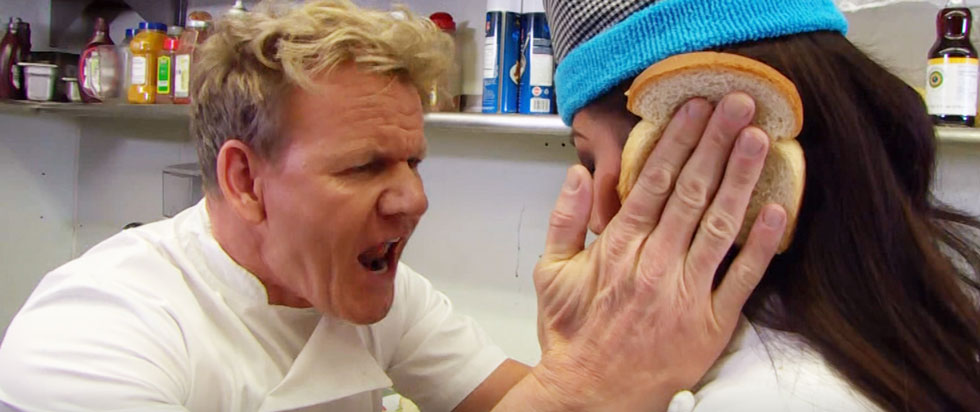 #2 Club With Caution
Its no secret that Newcastle is THE place to be for a night out and you should 100% enjoy your newfound freedom until the cows come home…but do remember to be safe – sorry to sound like a mum! Whether its Digi on a Monday night, a rave at Cosmic Ballroom or just drinks at Revolution, there are lots of simple ways to keep yourself safe, and to help your parents sleep at night! Just let people know where you are, go out with friends you trust and stay vigilant. And obviously have some nights to remember…or not remember!
#3 Embrace The Change
If you're feeling homesick at university, you're not alone. Most us have experienced feelings of homesickness at some point during our studies. However, the abundance of activities, new experiences and adventures waiting for you at Newcastle are the perfect thing to take your mind off home, and switch your focus to all there is to gain.
Maral, a pharmacology Bsc student, half way through her first year, encourages you to: "Join societies because you will meet lots of different people!" With over 180 student run societies, Newcastle university is the perfect place to meet like minded people and try something new. There are tons of free "Give it a go" activities to pick from, including but not limited to: surf lessons, biscuit-making and trips to the best spots in Newcastle such as Tynemouth beach. All abilities are welcome, and no experience is necessary.
We know from experience that its a lot harder to reminisce about the things you love back home, when you're challenging yourself to learn something new, exploring a new place, or losing yourself in the moment with new friends.
#4 Master your money
Oli, one of our 1st class zoology graduates, stresses that "Learning how to budget early saves so much stress with regards to money, especially as money often gets tighter as the years go on." You may want to keep track of your spending habits and bills with a simple excel spreadsheet, so know your expected costs for the year. This way you know when you can splash some cash, without worrying about having to shake out the sofa for loose coins at the end of the year.
#5 Managing your workload
Find out which organisation methods work best for you. A few examples are a diary, an annual calendar, or a daily timetable. First year pharmacology student, Maral, loves having "a weekly to do list to stay organised and keep on top of deadlines." Keep in mind that what works for someone else may not be effective for you; the beginning of the year is the time for trial and error, and to set up good habits for the rest of your studies. Oli however, prefers a timetabling method: "Breaking work down into manageable chunks gets you into good habits for later years when there is more work to do." (link to blog post on study tips and organisation.)
#6 Don't put all your friends in one basket
Oli also recommends to: "be open to socialising with multiple social groups. Surrounding yourself with a large variety of people with diverse backgrounds and interests may show you different perspectives and allow you to learn from new experiences." Friendships evolve and grow, and you are likely to have different dynamics with different people. From Oli's experience: "first year is about discovering the types of people you want to be around." You never know what's around the corner, so let this be your sign to go find the Dwight to your Michael!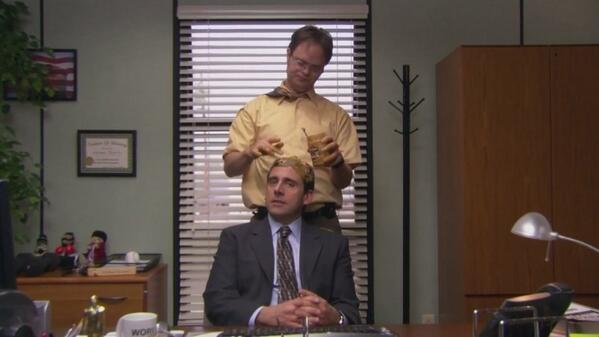 #7 Talk About It
Everyone knows that moving away from home to university is a big step, in fact it's a bit of a leap, and it comes with all its own emotional challenges; heavy workload, new friendships, new city – promise I'm not trying to scare you! – but the best way to make the most of the change is to talk about it. Whether it be to family, friends, professionals or even the lady at the Tesco till (yes I have cried at the supermarket before), talking about what's on your mind is the best therapy. 2nd year Biomedical Sciences student, Abbie, suggests "Don't be afraid to contact and make the most of your peer mentor, I felt a lot better after speaking to mine the first few weeks."
---
Like what you see? There's plenty more student secrets… if you know where to look! Keep an eye out for our upcoming posts giving you the inside scoop…
---
Written By: Elysia Marrs, Elayna Hugh-Jones