We are  a team of recent STEM graduates from Newcastle University, our main aim is to encourage more young people to get involved with STEM subjects. A big part of our job is going in to schools and promoting the subjects that we love.
Clare Fearon 
Clare graduated with a Joint Honours in Biology and Psychology in 2015 and is now our Outreach Officer and looks after our Street Science Team.
Hattie McAra
Hattie has just graduated with a degree in Zoology and she is really excited to share her passion and knowledge of biology and other STEM subjects with others.
Izzy Johns
Izzy has just completed her MEng in Chemical Engineering. She is now super keen to promote women in engineering and deliver workshops to schools all over the U.K.
Maisie Stedman
Maisie is our resident Digital Graduate Ambassador having completed a degree in Media, Communication and Cultural Studies in 2016. She can't wait to bring her knowledge to this brand new role.
If you are a teacher and would like us to visit your class, please take a look at the workshops and activities we offer and send us an email at outreach@ncl.ac.uk.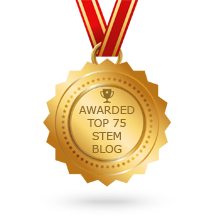 We are pleased to announce we have recently been ranked among the top 20 best STEM Blogs on the web, according to FeedSpot.