For the next instalment in Science of Baking series, just in time for the Bake-Off
Final, Charlie Wilkinson has looked into the science of making the perfect cake.
Cake is a wonderful thing, there's nothing quite like the first slice of homemade cake to cheer you up. We use it to celebrate birthdays for a reason! There is science in baking a cake, even if you don't realise it.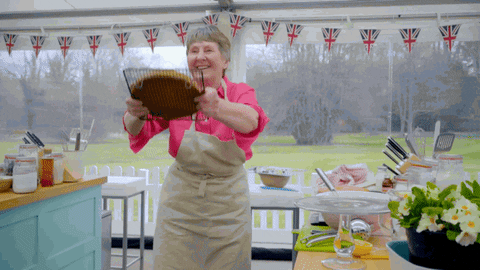 The basic ingredients for cake include the use of flour, eggs, sugar and butter. The flour and eggs are strengthening ingredients for building structure in the cake while the sugar and butter are structure weakening. A good cake feels light in texture, this lightness is due to air bubbles formed throughout the batter which creates a structure of thin layers of cake separated by those air bubbles.
Baking a cake starts with creaming your fat and sugar, this action incorporates all that air which is required to form the light texture of cake. At this point eggs are added to the mixture, beaten egg essentially protects the air bubbles in the cake from collapsing during the baking process. Flour is then gently added into the mixture, gently to protect those precious air bubbles. The addition of flour is essential for the structure of the cake, forming gluten to add structure. This is a delicate process, however – too much gluten creates a heavy consistency like bread. This is why the type of flour used is important, with cake flours with lower protein content and heavy strong bread flours with higher.
As the cake bakes air expands as water vapour and carbon dioxide is released, the egg cooks and coagulates forming a permanent risen form of the cake. Browning reactions take place on the cake surface which enhance the flavour of the cake, creating a final form of browned, risen, light, airy, delicious cake.