Today is University Mental Health Day so Psychology Graduate Maria McConville, has put together her top 5 tips for looking after your mental health whilst studying at university.
Going to university can (at times) be very challenging… students are faced with pressures of their degrees, living away from home and learning to become independent. It's normal to go through periods of stress and uncertainty, but there are some small steps you can take when you feel like you are struggling.
1. Talk to someone.
It's very easy to bottle up our emotions and keep problems to ourselves, but speaking to someone is one of the most useful ways to help yourself feel better. Most universities offer student well-being and counselling services for students, allowing you to open up about what is bothering you and find ways to remedy this. If you don't want to talk to a stranger, chat to a friend or family member you trust – you can bet you aren't alone in feeling this way and speaking about how you feel can really help.
2. Take care of yourself.
Making sure your body is well-rested, fuelled and active can have a really positive impact on well-being. Aim to limit stimulant drinks like alcohol, coffee and energy drinks as these can spike anxiety levels. Instead, increase your water consumption and try to get active! Even little changes like walking to university instead of using public transport can boost your mood and release endorphins. Maybe consider joining a gym or taking part in some group exercise classes; these can be good stress-busters and a great way to meet new people!
3. Sleep, sleep, sleep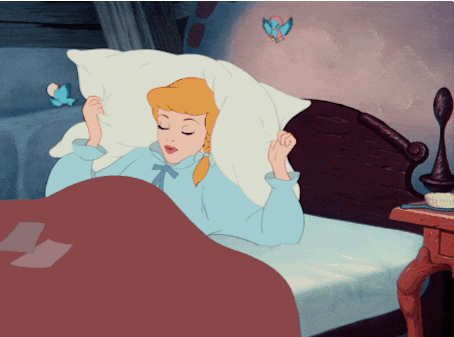 Those late nights and lack of shut-eye wreak havoc for your body and mind! Adults should be aiming for 7-9 hours of sleep per night and although this isn't always possible, having a bedtime routine makes it easier to get enough sleep. Also, try not to use phones/laptops/other tech just before you go to bed… instead opt for a book or some relaxing music to aid sleep.
4. Don't compare yourself to others
At times we are so focused on other people's successes that we fail to realise how well we are doing and this can be detrimental to our self-esteem.  Don't dwell on the fact that your friend got a higher grade than you in the last exam… instead set your own academic goals and work towards them!
5. Balance
Do not:
Spend every waking hour in the library revising
Spend every waking hour socialising and neglecting work
Balance is key! Keep on top of your studies but make sure you give yourself time every day to do something that makes you happy (especially during exam periods). Having short breaks during periods of studying also improves productivity and retention of information!
If you feel like you need help with your mental health, there are a number of UK support services you can contact including Mind, The Samaritans and Student Minds.